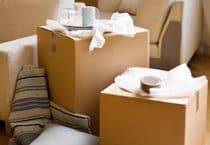 If you want to hire a moving company, do your research. Choosing a reputable one will make the process smoother and less stressful. To choose the right company, you must know what you need from a mover. Consider the logistics of the move. Does the move include stairs and doors? How heavy is your furniture? Are there special needs for your furniture? These are important questions to ask when choosing a moving company. You should also have the quote ready when you make an appointment.
It is best to hire a moving company that has been in business for a couple of years. The internet is full of user reviews of moving companies. These reviews can give you an idea of their performance, reliability, rates, and condition. When you need a mover, stick with the ones who have proven their competency. Whether it's a short movie or a long one, you should feel comfortable with the company you choose.
There are many different types of moving companies. You can choose from those registered with the U.S. Department of Transportation. You can also find out if a moving company is insured. A good moving company will also have insurance. If you are worried about your possessions getting damaged during the move, you should check with the local Better Business Bureau to see if a company has a complaint record. This can help you decide if the company is trustworthy and has a track record of providing quality service.
When hiring a moving company, it is essential to make sure that they're reputable and have been licensed by the U.S. Department of Transportation. You should also check if the company has the proper insurance and licenses. A professional moving company will be happy to provide you with an estimated date of arrival. They will also be able to transfer your belongings more efficiently and safely. It is also a good idea to check if the company offers free estimates.
It is important to choose a moving company that is the right fit for your needs. Dunbar Moving is one of the best-value-for-money moving companies. Their flexible pricing allows you to pick and choose a package that suits your needs, and they even offer tips to reduce the costs. If you're moving locally, a local New York moving company will be able to accommodate you anywhere in the tri-state region. In fact, they're even willing to move you to a different state.
If you're moving long-distance, you might be surprised by how much you'll need to pay. Dunbar moving is more affordable and will customize your move according to your needs. They'll even provide you with tips to reduce your costs so that you can save money on your move.