Long Island's Trusted Moving Company
Mastering Your Move: Seamless Transition Tips When Relocating to a New City
Are you preparing for a big move to a new city? Though the thought of exploring unfamiliar locations and meeting new people is certainly exciting, uprooting your life and starting over can be overwhelming. With proper planning, however, your move to a new city can be a successful and enjoyable experience. Whether you're moving to Long Island or any other city, we've got you covered with essential tips for a seamless transition. At Dunbar Moving, we understand the intricacies of moving, and we're here to make your relocation as smooth as possible. Read on for tips that will help you navigate the process effectively.
Need a hand with your next move?
Experience a seamless and affordable move with our dedicated team. Contact us now to unlock a stress-free relocation journey.
Before making the big move, it's essential to become familiar with your new surroundings. If possible, visit the city before you move so you can experience your future home base first-hand and even meet some locals. If exploring the city in-person isn't an option, you can find a wealth of information online. Research the neighborhoods, local amenities, transportation options, and recreational activities available in your new city. This knowledge will not only help you feel more at home once you arrive but also assist in making informed decisions about where to live.
Plan Ahead for a Stress-Free Move
Procrastination is the enemy when it comes to moving. The key to a successful move is thorough planning. Start well in advance to avoid last-minute chaos. Create a moving checklist that outlines key tasks, such as finding a new home, decluttering, packing, notifying important parties about your change of address, and arranging for essential services in your new city.
Research Professional Moving Services
When it comes to moving to a new city, enlisting the help of a professional moving company can make a world of difference. Search for reputable moving services that offer a range of options, from packing and unpacking to transportation. If you're moving to or from Long Island, consider partnering with Dunbar Moving. With our experienced team of professionally trained experts and dedication to customer satisfaction, your belongings will be in safe hands throughout the journey.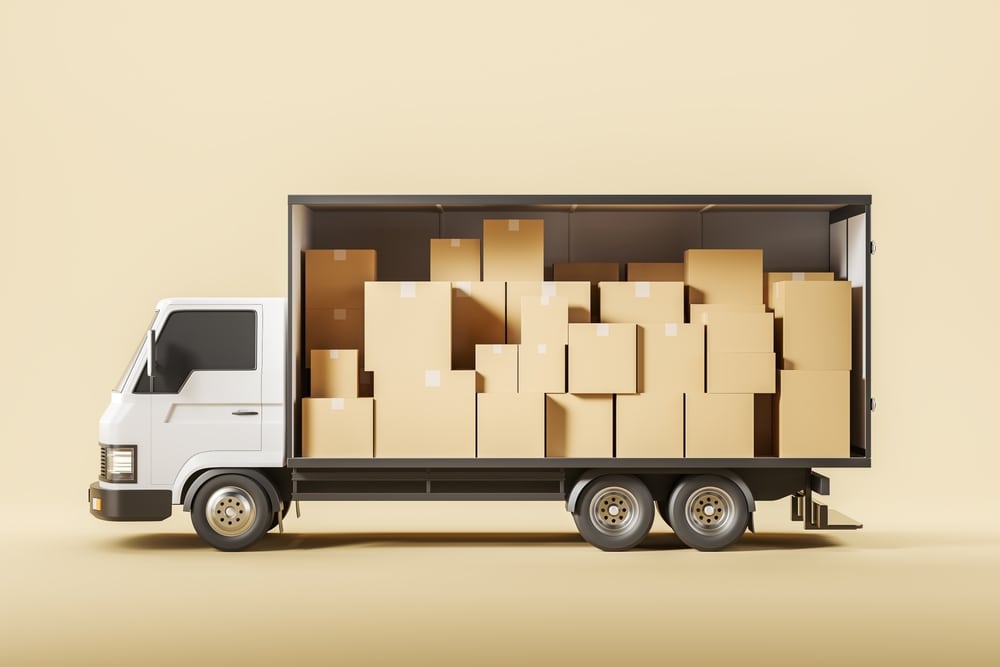 Moving provides the perfect opportunity to declutter your belongings. Go through your possessions and decide what you truly need in your new city. Donate or sell items that no longer serve you, as this will reduce the number of things you have to pack and unpack. A lighter load means a more cost-effective and efficient move.
Packing can be a daunting task, but a strategic approach can simplify the process. Start the process well in advance of moving day. Gather all of the supplies you'll need, such as sturdy boxes in an array of sizes, packing tape, protective materials, and any other essentials that might be needed. Pack room by room and clearly label each box with its contents and the location it belongs to. Doing so will make unpacking in your new home a breeze. Remember to pack essential items, such as changes of clothes, toiletries, and medications, separately, so you have easy access to them when you arrive at your new home.
Embrace the Adventure and Remain Positive
Moving to a new city is a chance to embark on a new adventure. Embrace the change with an open mind and a positive attitude. Explore your surroundings, meet new people, and create memories in your new home. Remember to remain patient with yourself as you adjust to your new surroundings. Your new home is bound to offer a rich tapestry of people and experiences that are just waiting to be discovered. Over time, you'll build new routines and create lasting memories.
Set the Stage for Your New Chapter with Dunbar Moving
Moving to a new city is a thrilling adventure that can be made even better with the right approach. With the expert tips outlined above, you can ensure a seamless transition. If you're planning a move to or from Long Island, Dunbar Moving is here to support you every step of the way. Contact us for reliable and stress-free moving solutions, and let us help you embark on this exciting new chapter.
Remember, with proper planning and the right mindset, moving to a new city can be an enriching experience that opens doors to countless opportunities. Let Dunbar Moving be your trusted partner in making your move to Long Island a seamless and memorable journey.