Unleashing the Secret Sauce for a Hitch-Free Moving Experience
The Blueprint to Efficient Moving
Every memorable voyage begins with a comprehensive plan, and your moving journey is no exception. Once the decision to relocate is made, the first course of action involves thoroughly sweeping your belongings to determine what necessitates moving. As you separate the wheat from the chaff, contemplate selling or donating items that no longer serve you. This simple yet significant step streamlines the packing process and can substantially slim down the cost of your moving company's services.
Remember to plot out your packing schedule as well, taking into account your daily obligations and availability. Plan your moving day well in advance, considering factors like traffic patterns and weather forecasts. For a delightful moving experience with minimal hitches, consider partnering with Dunbar Moving, your dependable moving services ally.
Need a hand with your next move?
Experience a seamless and affordable move with our dedicated team. Contact us now to unlock a stress-free relocation journey.
The Crucial Role of Quality Packing Supplies
A noteworthy secret to a successful move lies in the quality of your packing supplies. Settle for nothing less than robust boxes, high-grade wrapping material, bubble wrap, packing peanuts, and durable packing tape. Your possessions are not merely objects but fragments of your life's story, deserving of utmost protection during the moving process. Shielding them with superior packing supplies is a critical stride towards efficiently moving.
If you need more clarification about what materials to use for different items, a little research or professional advice can go a long way. For instance, antiques and artworks might require special materials or handling. Look no further than Dunbar Moving, your go-to relocation expert for professional packing solutions that hit the mark.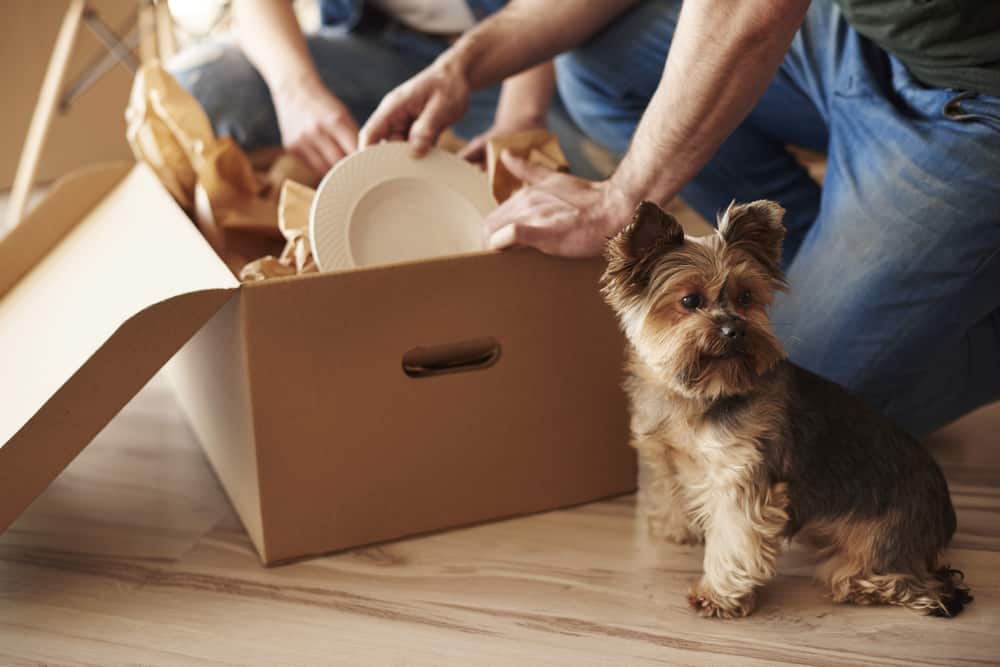 Mastering Optimal Space Utilization
The art of packing efficiently is a marvel to behold. For clothing items, vacuum bags are a game-changer, offering substantial space savings. Fragile items should enjoy a royal treatment, wrapped in multiple layers of bubble wrap and nestled amidst a sea of packing peanuts for cushioning. Strive for equilibrium in weight distribution across boxes, ensuring none is a Herculean task to lift.
Also, leverage the usefulness of your luggage and duffel bags. These can serve as excellent containers for clothes, sheets, and towels. Label each box with a synopsis of its contents and designate its room affiliation for a breezy unpacking process.
For all your packing quandaries, Dunbar Moving services offer expert assistance that's second to none.
The Lifesaver of Moving with an Essentials Box
The 'essentials box' is an often-overlooked superhero in the moving saga. This humble box, or bag, is an absolute lifesaver during the initial days at your new dwelling. Packing it with necessities such as toiletries, medications, a change of clothes, critical documents, and snacks can make your first day less chaotic. Remember to include some basic cleaning supplies and tools as well, as you might need to clean up or fix something before your stuff arrives.
This strategy keeps you from diving headfirst into a mountain of boxes in search of essentials. At Dunbar Moving, we pride ourselves on understanding these small yet significant details that can make a monumental difference in your moving experience.
Protecting Your Digital Footprint with Expert Tips for Moving Electronics
When moving, your electronics require a delicate touch. Whenever feasible, repurpose their original boxes for packing. If that's not an option, surround them with generous padding to thwart potential damage. Snap a few photos of the wiring setup pre-disassembly, and you'll thank yourself during reassembly at your new place.
Remember to back up important files and data from your devices. An unexpected mishap could result in data loss, but a backup ensures your digital treasures remain safe. For an utterly stress-free moving experience that secures your electronics and other sensitive items, rely on the unparalleled expertise of Dunbar Moving.
Discover Why Dunbar Moving Reigns Supreme
The cornerstone of a stress-free move is your choice of moving company. Dunbar Moving shines in this regard with our professional approach, underpinned by a commitment to excellent customer service. We extend comprehensive moving services meticulously tailored to align with your unique needs. Our formidable team of trained movers is well-equipped to handle your prized possessions with extreme care.
We stay updated on the latest packing and transportation techniques, ensuring the safe and efficient delivery of your belongings. Choosing Dunbar Moving isn't merely opting for a moving company; it's entrusting your moving journey to an industry frontrunner dedicated to delivering an unrivaled moving experience.